Family Tree
Far from the Tree is an episode dedicated to Maggie's story and the relationship with her father. As Alex's mother Eliza holds an engagement shower for the couple, she questions Maggie about her family.
From there, Maggie explains how her father drove her to her aunt's house when was fourteen and disowned her because she is gay. This gets Maggie thinking and prompts her to contact her father and invite him to the shower.
But, the reunion between them is turbulent and fraught with years of resentment, anger and mistrust. Maggie's personal background is compelling and relevant because it highlights the difficulties when coming out.
Deep Breath
Maggie's story is full of grace, honesty and poignancy. The writers have done a marvelous job at exploring Maggie's character and highlighting how interesting she really is.
Another strong element to the episode is Maggie's father. He is a fully formed character with his own history, opinions and reasons for deciding to leave Maggie behind. It would have been easy for the writers to make him a hard set antagonist who doesn't have any real justifications for abandoning his daughter. But, we begin to understand why he makes that decision which makes their relationship compelling and original.
His own personal history inspired him to work hard so his daughter wouldn't be hated or subjugated. Seeing it from both sides demonstrates how cultural influences can generate immoral choices and perceptions.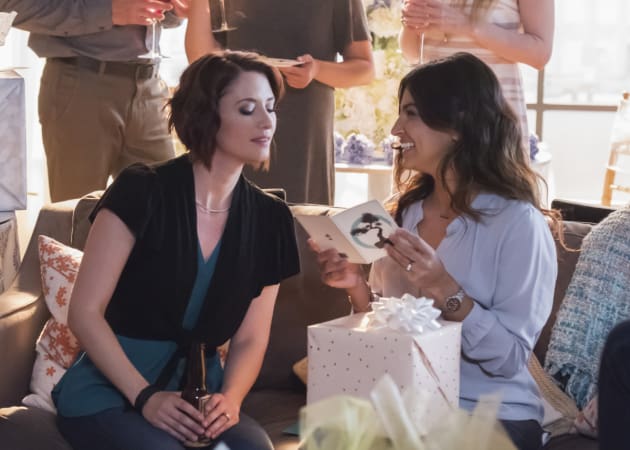 Family Tree Spread Thin
Floriana Lima's performance is wonderfully subtle and powerful. She demonstrates clear knowledge of Maggie's weaknesses, strengths and uses them to add more emotional aspects to her character.
Chyler Leigh is as strong in her performance. She plays the awkwardness of meeting Maggie's father brilliantly and adds to the dilemma of wanting children as an extra piece of the story.
There isn't a defining resolution to Maggie and her father's conflicts which is refreshing in how it reflects real relationships. They are messy, complicated and sometimes there is no clear solution. But, the writers have succeeded in exploring a father and daughter relationship that is honest and complicated.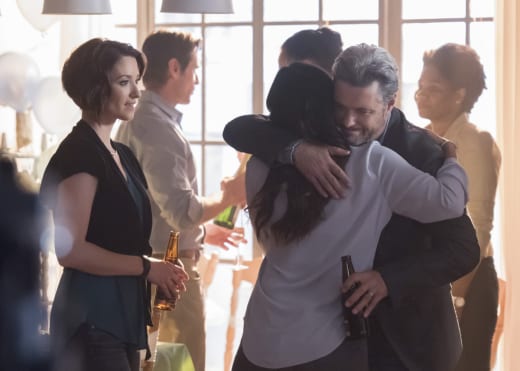 Remember the Good Times
Elsewhere, Supergirl and J'ohnn travel to Mars to help M'gonn and the other white martians save their world. It gives J'ohnn's back story depth and richness. Realising that his father is  alive, he has to contend with the idea that his father thinks he is a coward for fleeing their home.
It plays into the theme of parent and child relationships and how our past can shape us and damage us. The parallels of J'ohnn's relationship with his father and Maggie with hers is that one is willing to move on and accept and the other isn't.
There is a dash of comedy as Supergirl wheels J'ohnn's snazzy car into a horde of white martians with music blaring in trying to distract them.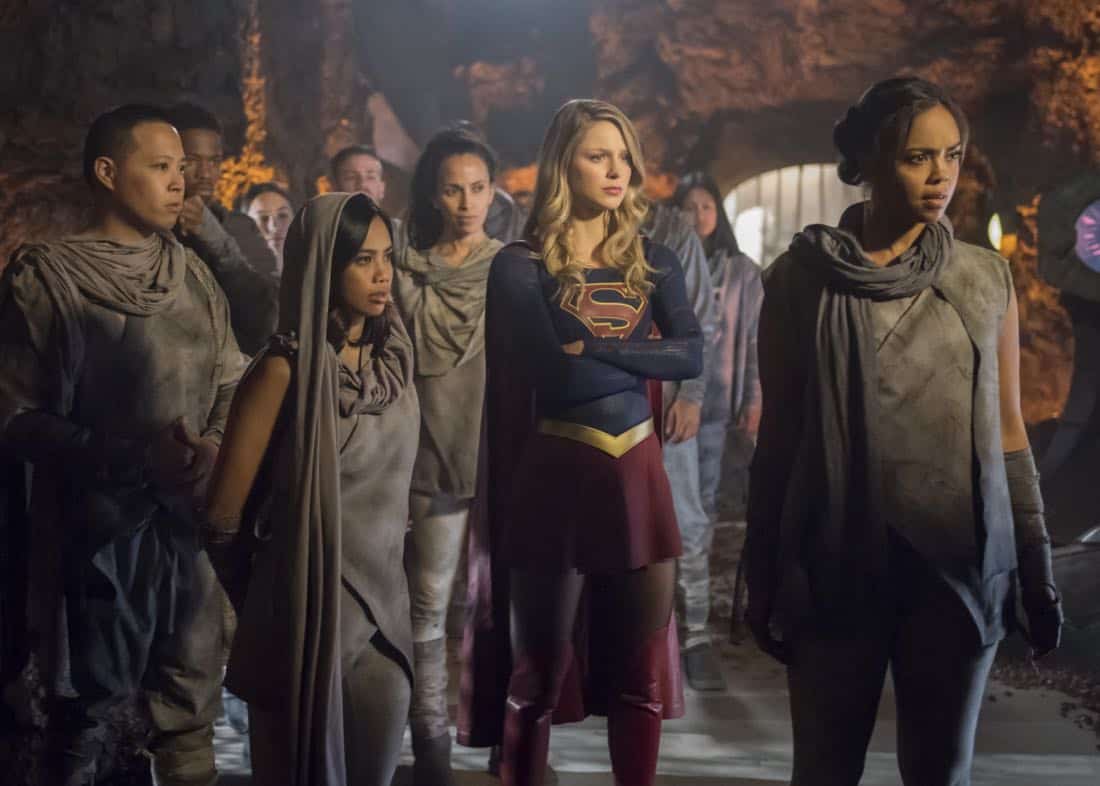 Always Moving Forward
Far from the Tree is one of the strongest episodes this season. It's great to learn more about Maggie's past and how it has shaped her as a person. Her character is becoming far more interesting and real.
J'ohnn's story is becoming more cohesive and the discovery of his father reflects what can happen when you put your traditions aside and take a chance at opening your mind. The script has a steady pace and is intelligent in execution.
This episode highlights what an amazing couple Alex and Maggie are and will it be a huge loss to the series to see them drift a part when the topic of children comes into the equation.